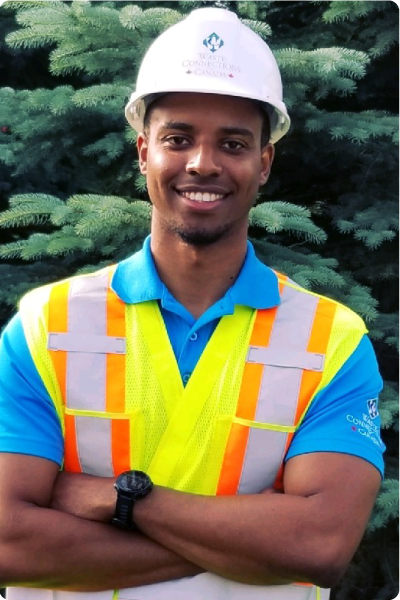 Marcelin Chaudry
Sales Engineer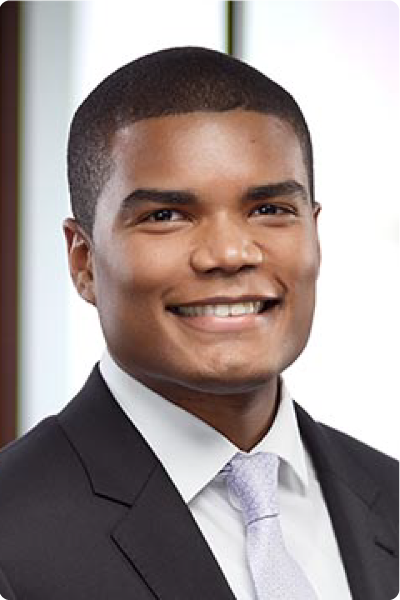 Marck-Olivier Cator
Corporate Lawyer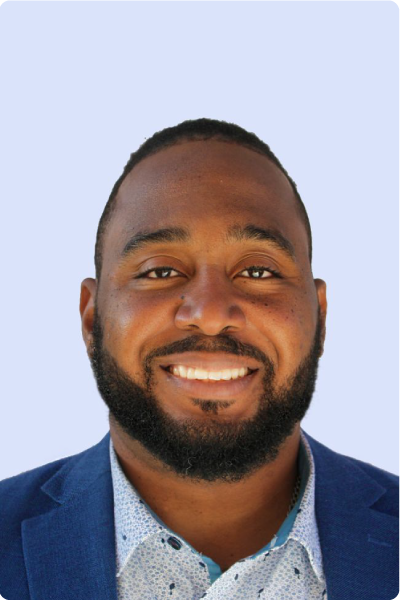 Carlens Faustin
Software Consultant
Stephany Cator
Medical Surgical Nurse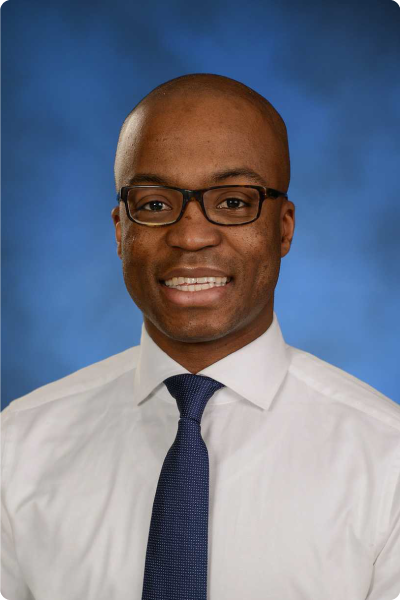 Antony Theogène
Senior Ophthalmology Resident Physician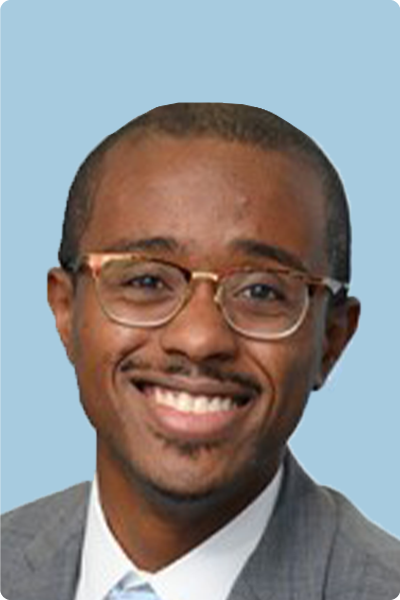 Kevin P. Petit-Frère
Finance Director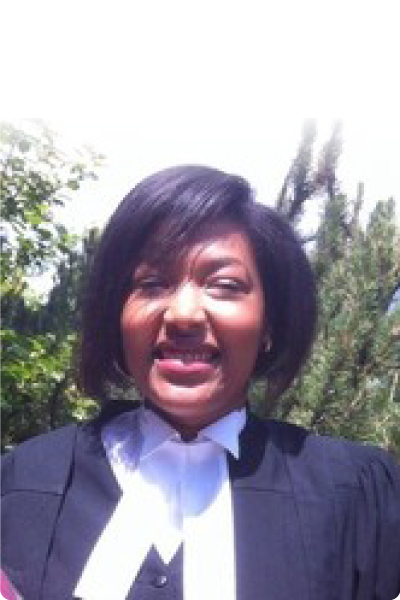 Amanda Blaise
Criminal and Family Lawyer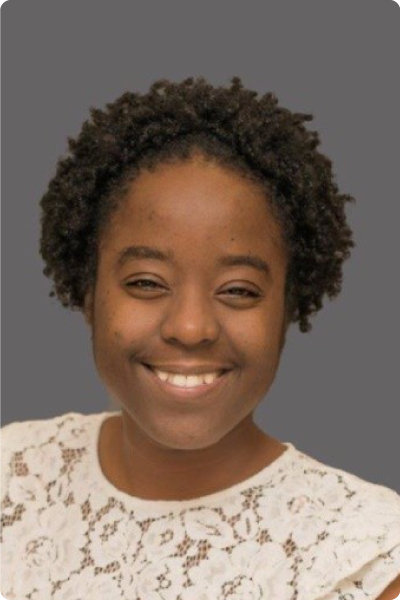 Eureka Toussaint
Human Resources Advisor
Pierre-Charles Etienne
Team Leader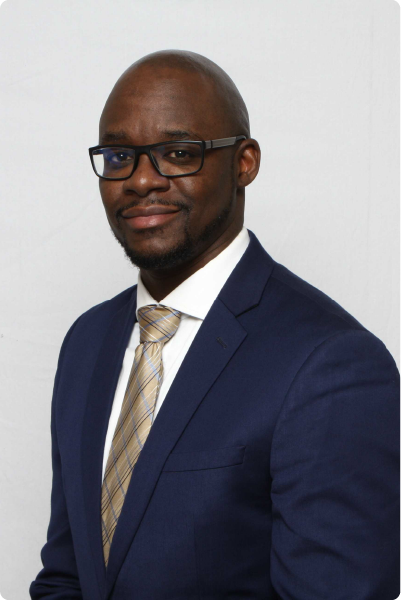 Ismaël Sonou
Business Improvement Consultant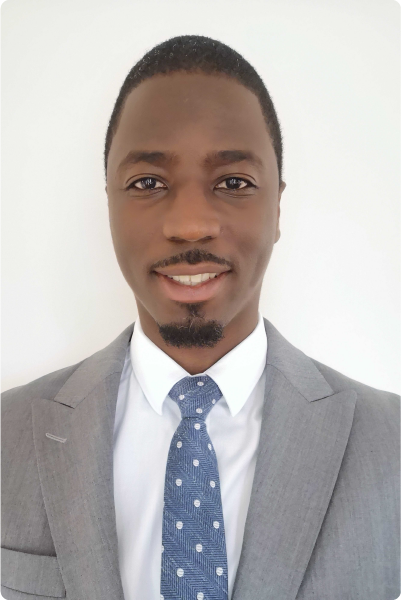 Malick Soumare
Senior Financial Specialist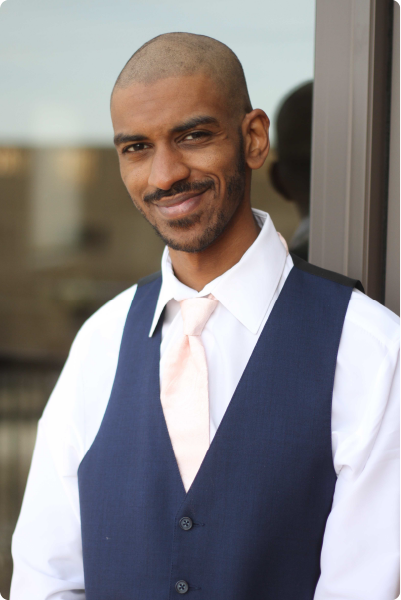 Haitham Fallatah
Data Scientist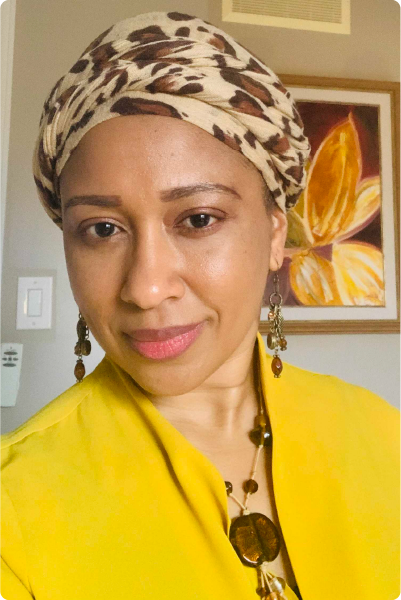 Dienabou Sow
Director, Stratigic HR and Program Development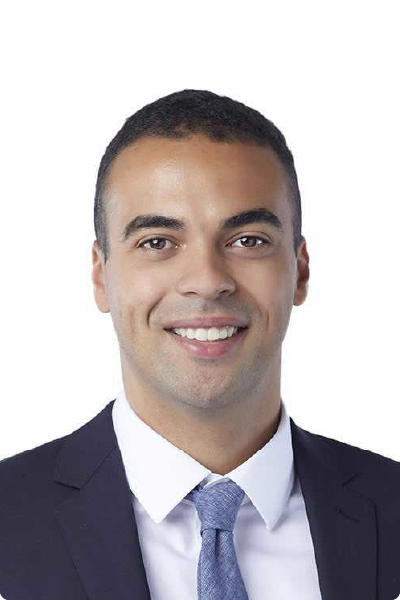 Quin Gilbert-Walters
Construction Lawyer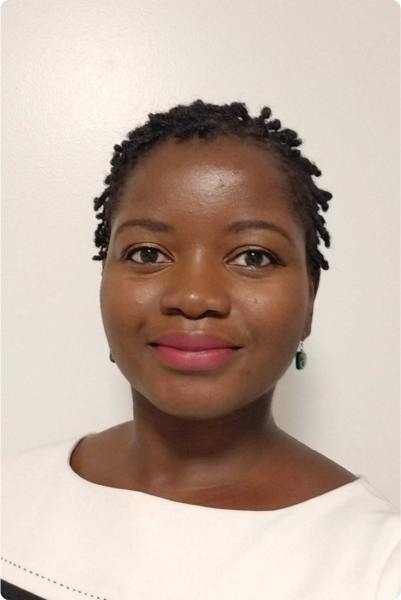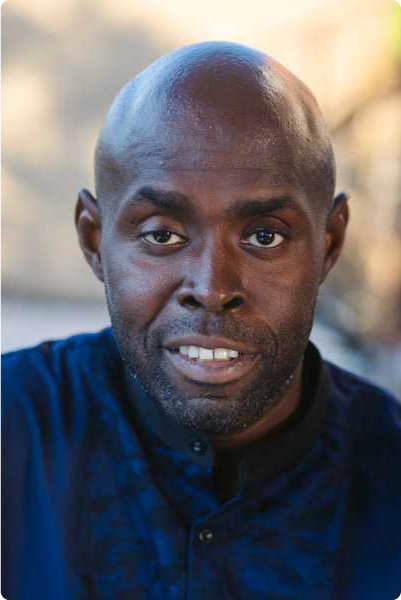 Sitsofe Kudjoe Dorvlo
Software and Web Development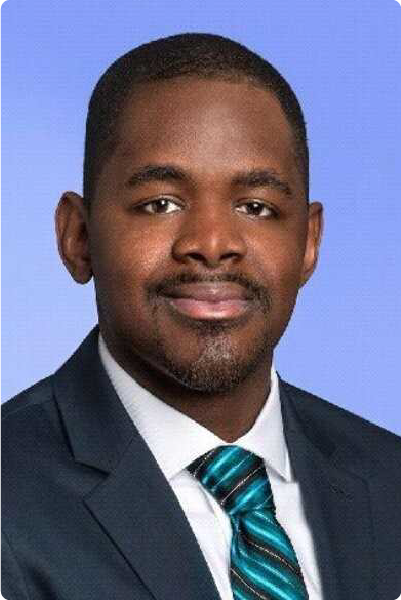 Charles-Olivier Jumelle
Accountant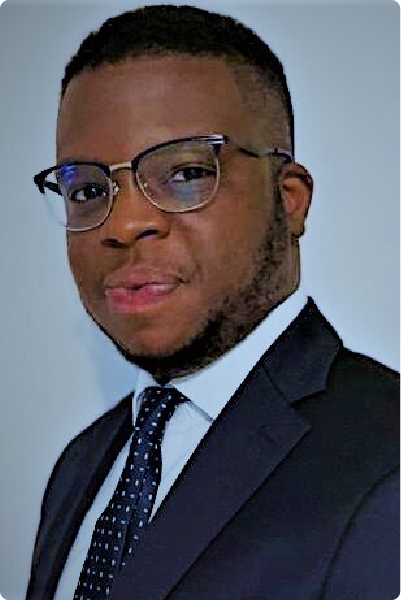 Sedami Koutangni
Senior Associate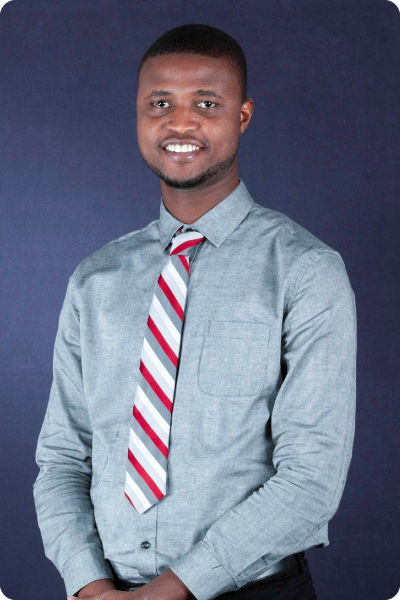 Orsen Zamor
Chemical Engineer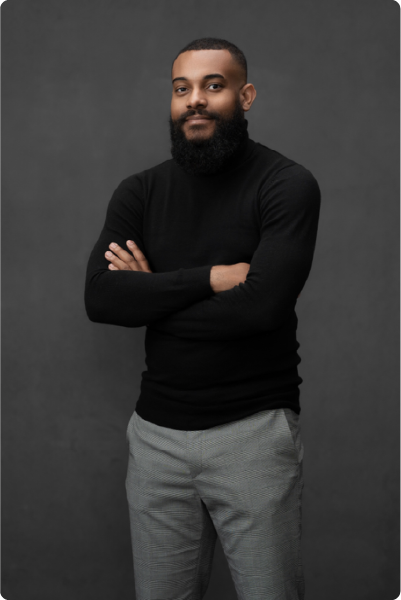 Rodney Boutin
Chargé de Livraison de Projets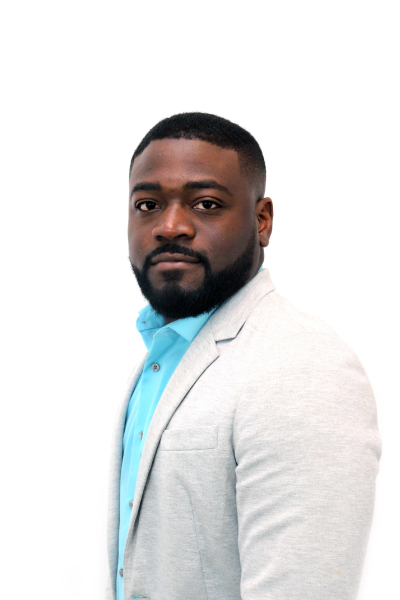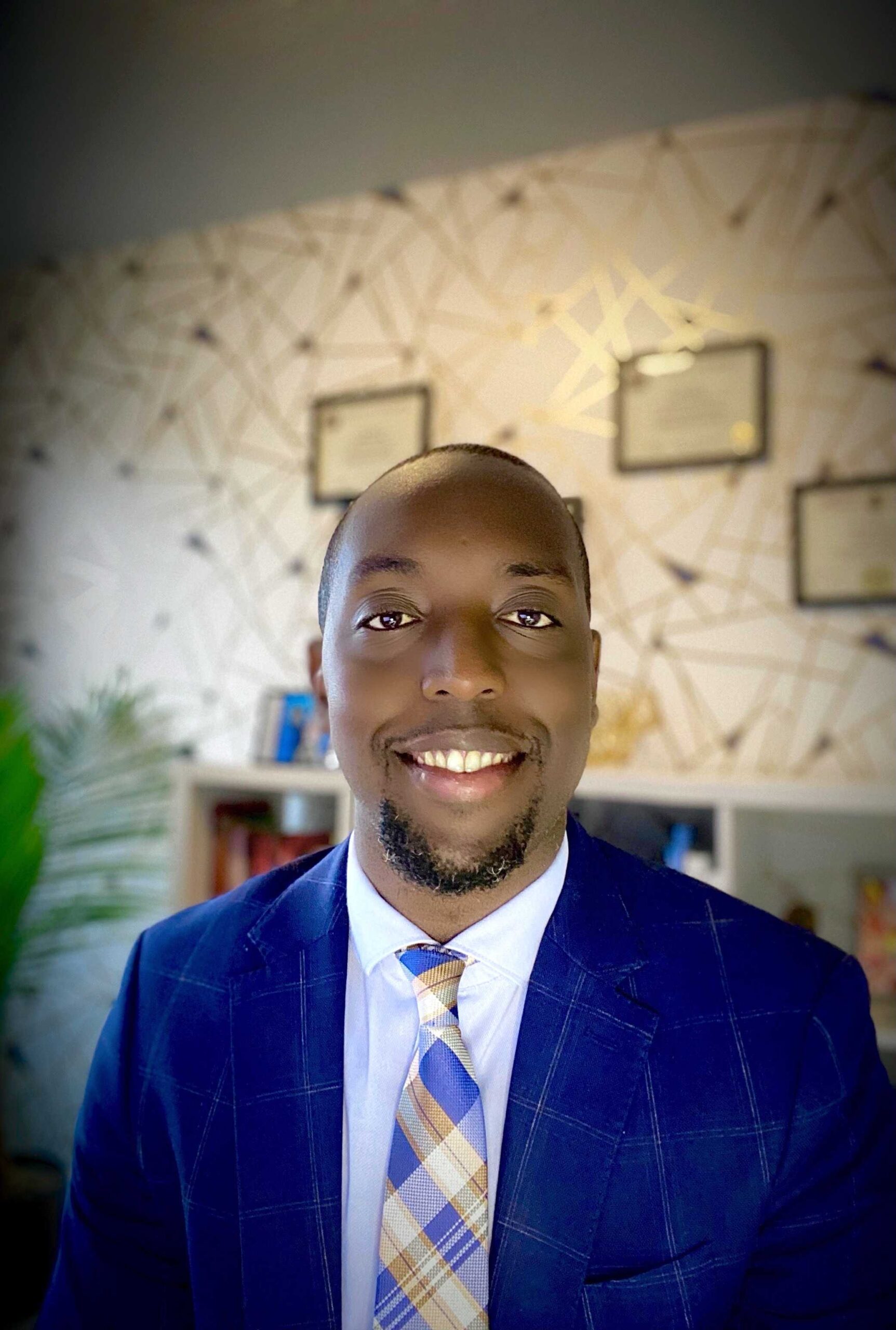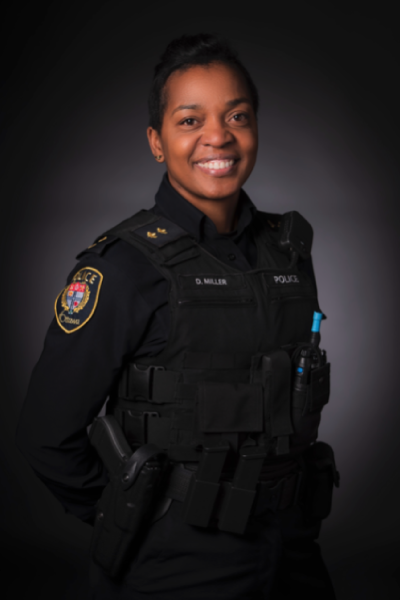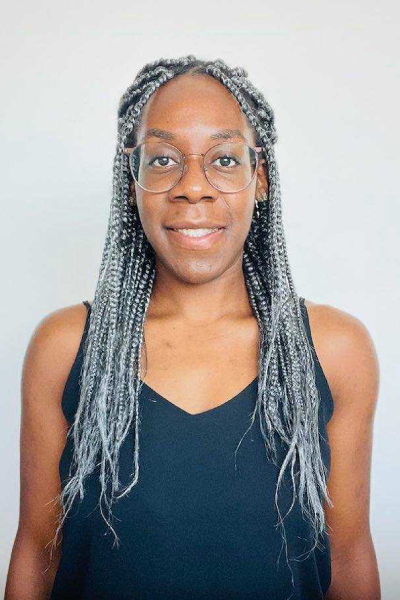 Andrea Nwosu
Epidemiologist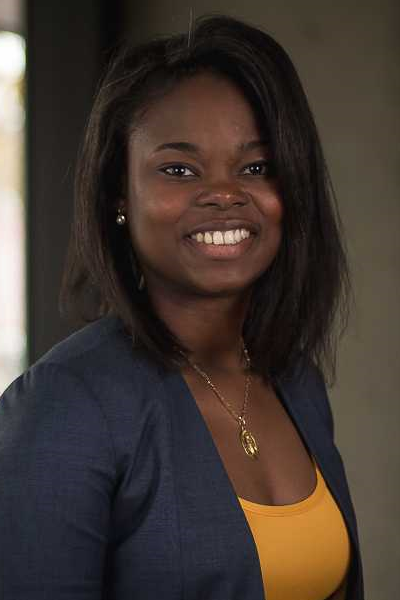 Christelle Montes
Conseillère en Audit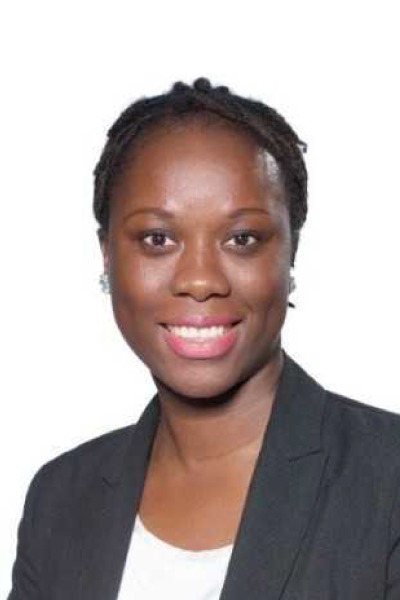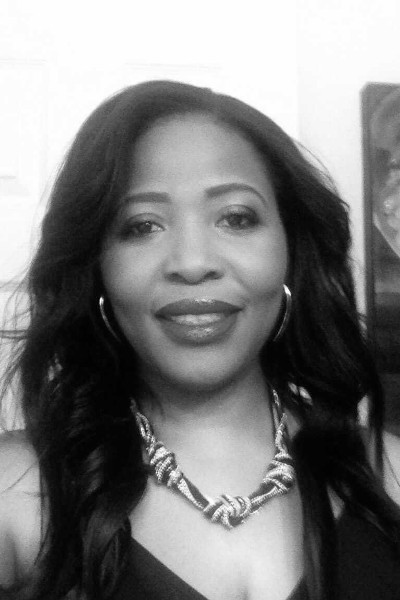 Dre. Nancy Paris
Registered Nurse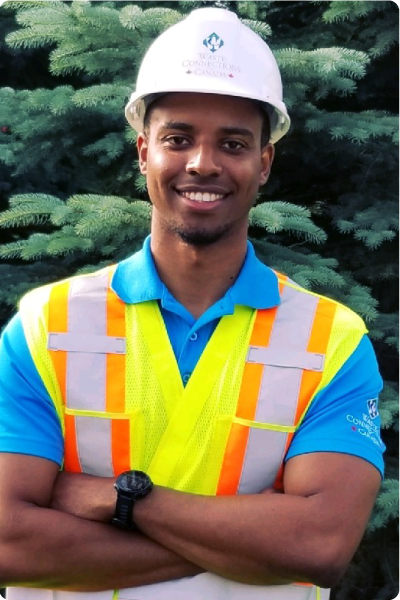 Marcelin Chaudry
Sales Engineer
Marcelin acquired a degree in Chemical Engineering from the University of Ottawa in 2010. Since then, he has developed a keen interest in actively participating in the revenue of the companies he worked for.
With more than 5 years of experience in Sales and Account Management, Marcelin has joined the Waste Connection Recycling and Disposal Facility where he is currently acting as a Sales Engineer. He is the sole responsible for the revenue of the Landfill, oversees the Gas Collection System, reports annually on the Greenhouse Gas from the facility and much more.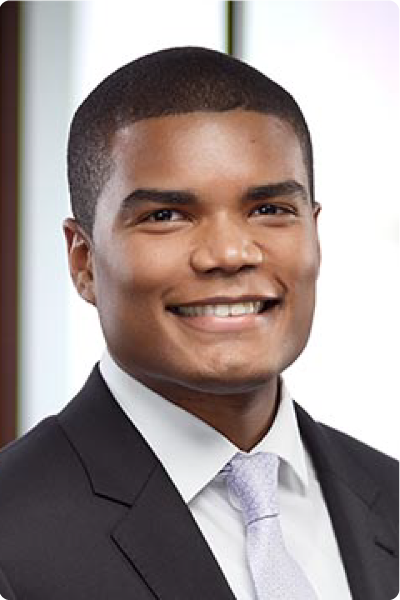 Marck-Oliver Cator
Corporate Lawyer
Marck-Olivier is Legal Counsel at Wealthsimple, where he focuses on corporate, commercial and regulatory work. He was previously an associate at Torys LLP's Toronto office, where he practised corporate, securities and commercial law, with a focus on mergers & acquisitions (both public and private) and capital markets transactions. His particular interest in the combination of business and law led him to pursue a Bachelor of Commerce (Finance) and a Juris Doctor at the University of Ottawa, which he completed in 2015 and 2018, respectively.
Throughout the years, Marck-Olivier has held various positions in the retail and service industry, as well as within several departments of the Government of Canada. He previously worked with the legal team at Zegal (formerly Dragon Law) in Hong Kong, China.
Marck-Olivier places high importance on community involvement; he delivered and facilitated financial literacy workshops to elementary and high school students through Junior Achievement Canada for over four years, and has acted as a mentor through Law in Action Within Schools (LAWS) for three years.
Marck-Olivier is (or likes to think that he is) an amateur photographer and is passionate about travel. He also enjoys watching and playing tennis.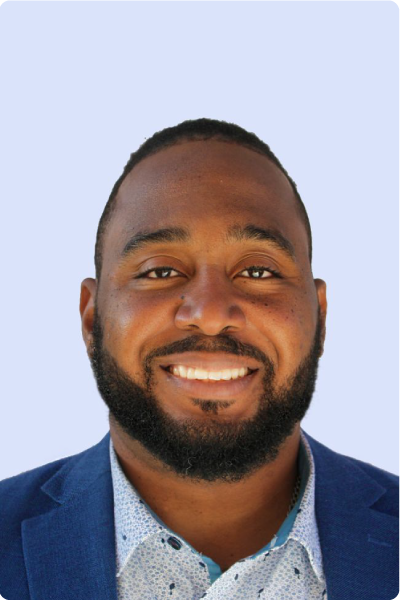 Carlens Faustin
Software Consultant
Carlens is a curious programmer with a strong passion for software development. He holds a Bachelor's in Computer Science and over 6 years of experience in the field, including extensive involvement in various aspects of software development.
He currently works as a consultant for the Government of Canada, as well as private companies based in the United States and in Canada, where he is responsible for the implementation, testing, deployment and maintenance of software systems based on client business requirements. In his spare time, Carlens enjoys cycling, swimming and traveling.
Stephany Cator
Medical Surgical Nurse
Stephany is a Registered Nurse within the General Surgery unit of the Ottawa General Hospital, where she has been practising for over 5 years. Her interest in the nursing profession began in 2012, following the completion of her Health Sciences degree. Stephany has always been passionate about increasing access to and improving the quality of healthcare services. As a result, she decided to pursue her Bachelor of Science in Nursing in 2014 and later completed her Masters of Science in Nursing in 2017.
Throughout the years, Stephany has acquired extensive experience in her field and has led numerous community initiatives. She has conducted and published studies in various areas including HIV stigmatization and discrimination, HIV nursing core competencies and nursing education in respect of care for patients with HIV. Stephany has also worked in management roles and as a part-time professor at the University of Ottawa, where she also acts as a mentor to student nurses. She is a member of the Registered Nurses' Association of Ontario since 2014.
On her days off, Stephany enjoys spending time outdoors exploring new areas by foot, cycling across the city and traveling to enjoy new cultures and sights.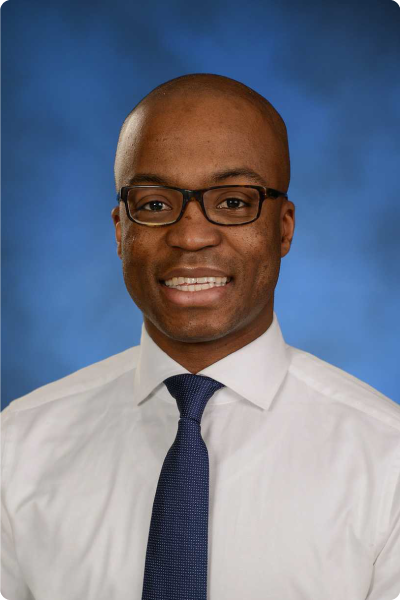 Antony Theogène
Senior Ophthalmology Resident Physician
Antony is currently a senior resident physician specializing in Ophthalmology at the University of Ottawa Eye Institute, he holds a Bachelor of Science in Ophthalmic Medical Technology and completed medical school at the University of Ottawa in 2017. Antony understands the value of mentorship and hopes to pass on the knowledge that he has acquired during all his years in academia.
Antony was the co-founder of the Black Medical Students Association chapter at the University of Ottawa Faculty of Medicine whose goal is to mentor high school and undergraduate students interested in medicine; He was also a mentor for the Community of Support program which aims to provide support to BIPOC, economically disadvantaged and students who self-identify with having a disability throughout their journey towards medical school. Most recently, Antony has served as one of the representatives for the Black Resident Physicians Association of Ontario (BRPAO) and sat on the national executive committee for the Canadian Council of Ophthalmology Residents (CCOR).
Antony likes to describe himself as a life-long student. He enjoys spending time with friends watching and playing basketball and as far as he is concerned, he could have played in the National Basketball Association (NBA).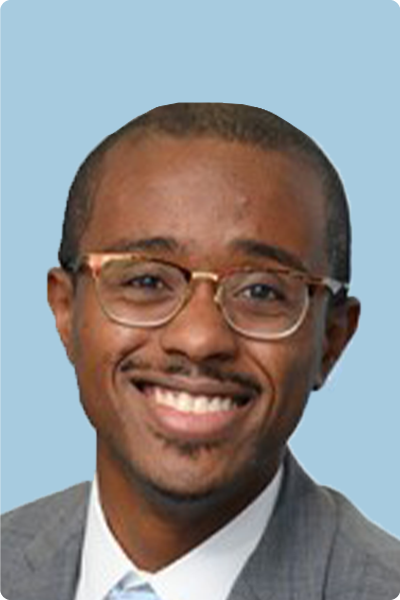 Kevin P. Petit-Frère
Finance Director
Kevin is currently the Director of Finance at a Federal Government Crown Corporation. He has over 10 years' experience in finance including audit, financial reporting and financial advisory. He has also worked for one of the Big Four Accounting firms and various publicly listed Companies. He has expert level knowledge of Canadian and international accounting standards as well as experience researching and dealing with complex accounting issues.
Kevin holds a Bachelor of Commerce (Honours) degree in accounting from the University of Ottawa and is a Chartered Professional Accountant (CPA). He is a part-time accounting and business professor with the University of Ottawa. He is also an instructor with the Chartered Professional Accountants of Ontario.
Besides his love for accounting, Kevin has a passion for mentoring. He believes that mentoring and teaching other Black youths are the best way to make long lasting change in the Black community.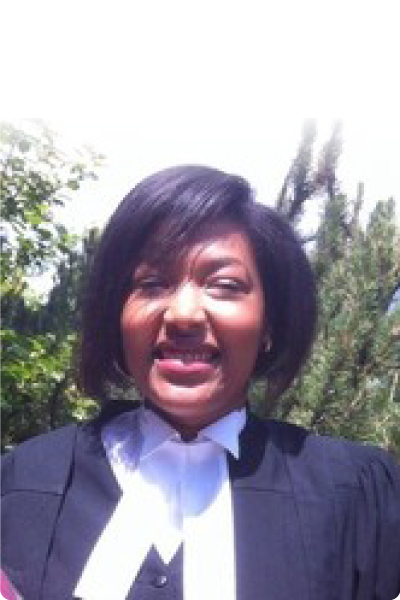 Amanda Blaise
Criminal and Family Lawyer
Amanda has been a hybrid duty counsel with the Ontario provincial government for over 5 years. She practises in Criminal and Family law. She advocates for low income and marginalized Ontarians daily. Amanda offers legal services in both English and French. She has appeared in front of the Superior Court of Justice and the Ontario Court of Justice.
Amanda obtained her undergraduate degree in Development and Globalization with a minor in Business Administration from the University of Ottawa. Following which, she attended the University of Ottawa Faculty of Law and obtained her Juris Doctor(J.D.).
In her spare time, she enjoys traveling, cooking and spending time with her family.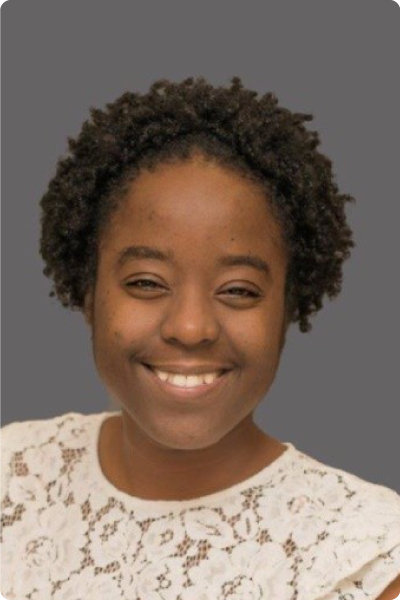 Eureka Toussaint
Human Resources Advisor
Eureka Toussaint graduated with undergraduate degree in Industrial Relations at the University of Montreal and has a Master degree in Project Management from the University du Québec en Outaouais. She is a Certified member of the Ordre des conseillers en ressources humaines et en relations industrielles agréés (CRHA) since 2010.
Eureka is also a PMI Certified Associate in Project Management and a Prosci Certified Change Practitioner since 2019. She has more than 7 years of work experience in Human Resources Management. She joined the Government of Canada in 2019 as an HR Advisor for executives' learning and development. She values work-life balance and enjoys everything related to music and dance, DIY, cooking and traveling.
Pierre-Charles Etienne
Team Leader
Pierre-Charles "PC" has over 8 years of Leadership/ Management experience in the Service Delivery Management industry within the Financial Service (Credit Card), Quality and Risk Control, Retail/ E-commerce, and Government Information Technology (IT).
Pierre-Charles' experience includes previous roles at one of the largest colleges of applied arts and technology in Ontario, the fifth-largest bank in the world by total assets, one of Canada's Big Five Banks, a leading Canadian Business Process Outsourcing (BPO) solutions provider, and managed services, and the Government of Canada in which he's a consultant, and leading large operational teams specializing in IT Service Delivery Management.
Pierre-Charles received his degree in Rehabilitation and Criminal Justice from La Cité collégiale in 2011, and currently pursuing a degree in Industrial Relations and Human Resource Management from Quebec University.
Outside of work, PC enjoys spending time with his family and friends, playing basketball, soccer, and volleyball.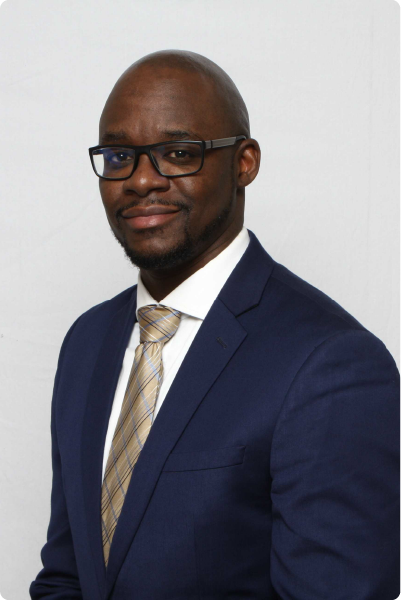 Ismaël Sonou
Business Improvement Consultant
Ismaël is a Business Improvement Consultant with a strong passion for helping organizations the power of their business processes to reach their strategic objectives. After completing a Diploma in Business Administration from Algonquin College, he started his professional career in BC where he also completed a Bachelor of Commerce in Entrepreneurial Management from the Royal Roads University in Victoria in 2010.
Over the past 15 years, Ismaël has evolved in his career and focused on Business Improvement, developing knowledge, skills, and experience in the areas of Continuous Improvement, Business Process Management, Project Management, Business Analysis and Change Management. Ismaël currently works as a Business Process Consultant within the Public Sector to organizations them optimize their business processes through Continuous Improvement and Lean Six Sigma. Outside of work, Ismaël enjoys spending time with his family and friends, learning new things, reading books and listening to audiobooks, watching movies, playing soccer, and going for walks.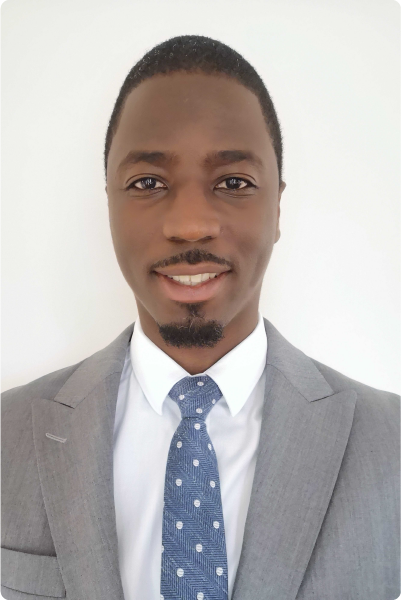 Malick Soumare
Senior Financial Specialist
Malick is currently employed as a Senior Financial Specialist at a Crown corporation. He has gained diverse experience working for over 10 years in finance for the public, private and non-profit sectors. His Canadian journey started as an international student from Ivory Coast. Malick holds a Bachelor of Commerce degree in accounting from the University of Ottawa and a chartered Professional Accountant (CPA) designation. He specializes in corporate financial planning and performance, investment governance and financial operations management. A young family man, passionate about sports and travel, Malick joined Black Ladders to help guide and empower the youth in the black community.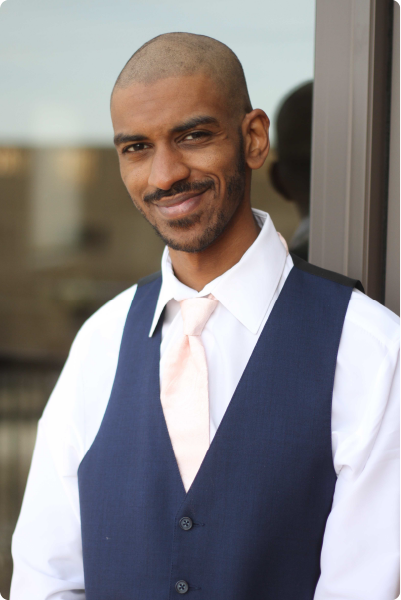 Haitham Fallatah
Data Scientist
Haitham Fallatah is a data scientist with a Masters degree from computer science working on the emerging Fintech sector at Shopify for 1.5 years. As a data scientist, Haitham contributes to the development and maintenance of products by writing SQL and python code, as well as providing insights from analyzing datasets that help inform stakeholders' decisions at the company.
Prior to working with Shopify, Haitham was working as a web developer and a software engineer for a cloud-based residential and parking management start-up for 3 years where he gained valuable skills in software engineering, product infrastructure, client relations, and team management.
Haitham enjoys high-speed sports like biking and GO-karting along with activities that involve exploring such as hiking and traveling. When not working or being outside, Haitham loves watching documentary films and playing video games.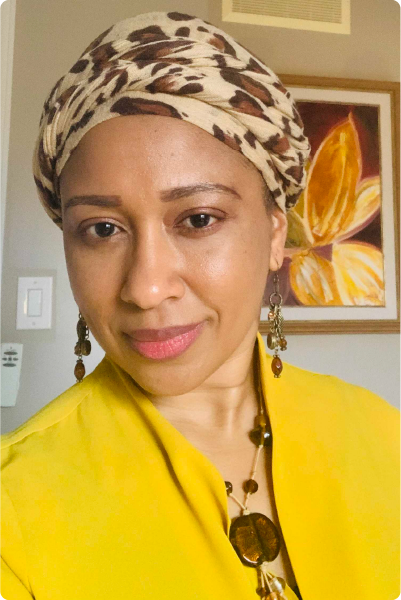 Dienabou Sow
Director, Strategic HR and Program Development
Dienabou is currently the Director, Strategic HR and Program Development at a Federal Government Agency. She is a seasoned HR professional and leader with over 10 years' experience in human resources. She leads the design and implementation of national Human Resources strategies, programs and policies. Her expertise ranges from diversity, equity and inclusion, talent management and leadership development, to employee relations and corporate planning to name a few. She values establishing solid and trusting partnerships through exceptional relationship-building.
Dienabou holds a master's degree in Public Administration (Organizational Development) and a bachelor's degree in Industrial Relations, along with certifications in coaching, conflict management and workplace investigation. She is a member in good standing of l'Ordre des conseillers en ressources humaines agréés du Québec since 2007.
As someone who benefited from mentoring, she knows first hand the lasting positive effect mentoring can have on someone. She is eager to pay it forward by sharing her knowledge and experience with members of her community.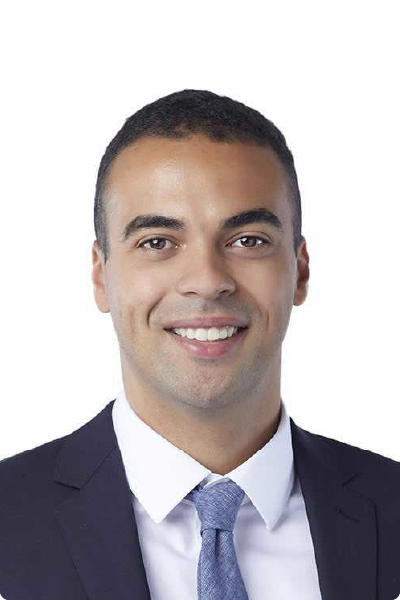 Quin Gilbert-Walters
Construction Lawyer
Quin is a construction lawyer in Ottawa. He currently works with Pomerleau Inc., one of Canada's largest construction companies. Prior to joining Pomerleau, Quin worked with an international law firm and a Crown agency practicing in the areas of construction, government procurement, and litigation.
Quin received his law degree from Osgoode Hall Law School. During his time at Osgoode, he was a member of the law school's Faculty Recruitment Committee, Faculty Council, and was co-chair of the Osgoode Community Enhancement Forum. He received a Dean's Gold Key Award in 2017.
Prior to law school, Quin earned a bachelor of science degree from St. Francis Xavier University. Quin currently sits on the national Alumni Council of the university.
Quin enjoys being a mentor and has volunteered with the First Generation Students' Network, Black Law Students' Association, and as an upper year mentor during law school.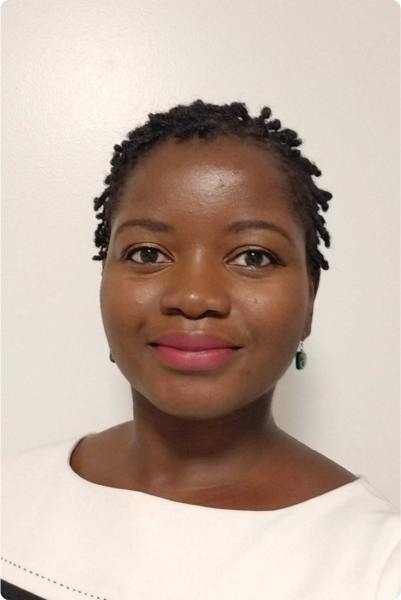 Mbaka Wadham
M.A
Mbaka is an Articled Student at a general practice firm. She currently practices exclusively in Family Law. Mbaka obtained her Juris Doctor (J.D.) from the University of Victoria Faculty of Law, with a Co-operative Education designation. One of her Co-op placements included working with the Legal Support Team within the BC Ministry of Children and Family Development.
Prior to her legal career, Mbaka was involved social science and health research, and engaged in extensive community development work. She has conducted HIV/AIDS research locally and internationally and has published in the area. Mbaka recently combined her interest in community-based research and law through her work as a researcher with the Indigenous Law Research Unit at the University of Victoria.
Mbaka obtained her Masters degree in Anthropology from the University of Western Ontario. Her Masters thesis focused on the social implications of HIV/AIDS on women in Lusaka, Zambia. She obtained her undergraduate degree in Anthropology, and a Certificate in Practical Spanish from the same university.
In her spare time, Mbaka enjoys painting, getting lost (on purpose) on hiking trails, and learning new languages.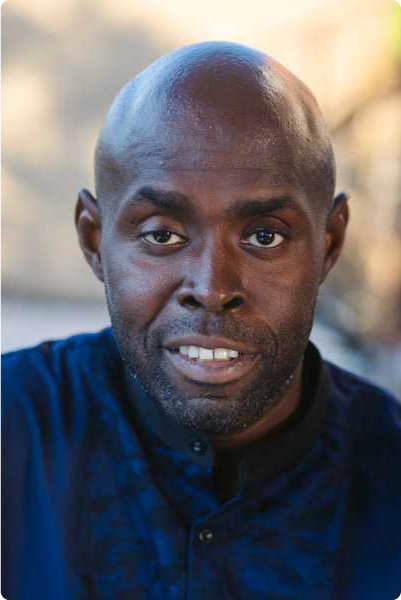 SITSOFE KUDJOE DORVLO
Software and Web Development
Sitsofe is a customer success professional who is passionate about helping companies get the best value out of their software investment. He has over 13 years of experience working with customers in different capacities: customer success, increasing quality and efficiency through engagement, training, and process improvement.
Sitsofe received a Master of Engineering from the University of Sheffield in the UK in Electronic Engineering. He then followed that with a Masters of Applied Sciences, from Concordia University, in Electric and Computer Engineering specializing in RF engineering.
Sitsofe currently works with SAP as a technical Account Manager/PM leveraging his skills to help CX customers with onboarding and leveraging their CX solutions. In his spare time, Sitsofe enjoys spending time with friends and family, and completing random fitness challenges.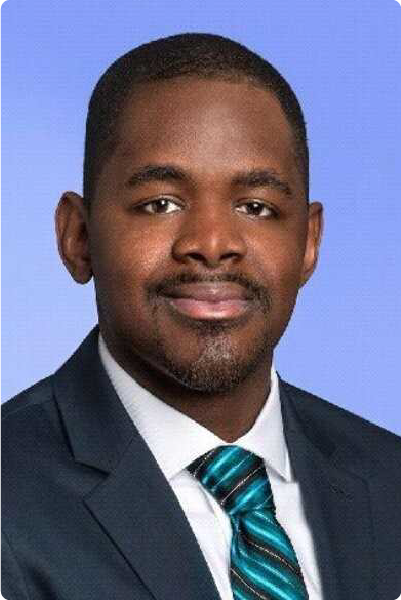 Charles-Olivier Jumelle
Accountant
Charles-Olivier is a financial accountant with experience in corporate and personal income tax, corporate accounting, and audit. After obtaining his bachelor's degree in Accounting from the University of Massachusetts – Boston, Charles-Olivier embarked in a career spanning various industries and work environments, from non-profits to consulting firms, in Boston and Montreal. His interests and hobbies include language learning, tennis, and mentoring. He is currently pursuing his CPA denomination with CPA Québec while working as a Financial Accountant at Maples Group, a financial institution in Montréal.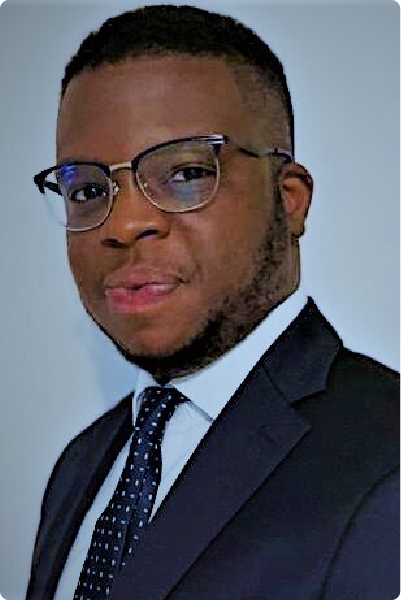 Sedami Koutangni
Senior Associate
Sedami has close to 10 years' experience in retail, business, and corporate banking. Within those years, he honed his relationship management, credit analysis and negotiation skills by successfully structuring a variety of client-focused financial solutions. As a Senior Associate within EDC's Corporate Lending International team, Sedami works closely with various stakeholders to provide export credit facilities to customers, and also contributes to risk management of the team's loan portfolio.
Sedami holds a Bachelor of Commerce from the Telfer School of Management (University of Ottawa) and an MBA from the Schulich School of Business (York University). His life outside of work involves swimming, playing basketball, travelling, and spending time with his family.
His lifelong aspiration is to continue making a triple impact wherever life takes him by investing in personal growth, his immediate community, and through the contributions he makes to organizations he is affiliated with.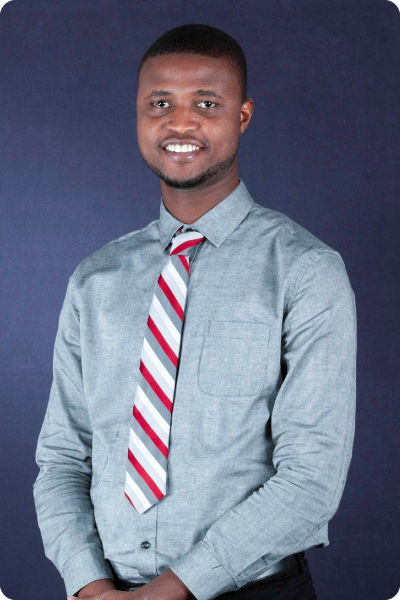 Orsen Zamor
Chemical Engineer
He has a bachelor's degree in Chemical Engineering at Ecole Polytechnique Montreal with a specialization in Energy and Environment. Environmental matters have always been dear to his heart and is reflected in his professional experience in a variety of fields, such as industrial process optimization, consulting, renewable energy, etc.
He is currently an engineering project director for the consulting firm LCL Environnement where he is in charge of preparing project proposals, optimizing the inner workings of the department, supporting commercial and industrial clients in the design, management, supervision, and compliance monitoring of different type of installations related with wastewater and atmospheric emissions. Beyond my professional life, he is involved in different volunteering projects here in Canada and back home in Haiti. He is both a player and a huge fan of the beautiful game of soccer.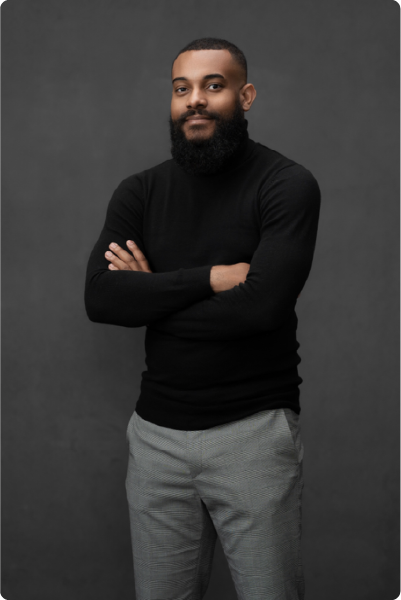 Rodney Boutin
Chargé de Livraison de Projets
Rodney Boutin est détenteur d'une licence en marketing de PUCMM avec mention honorable (2013), et d'une maitrise en développement du tourisme de l'ESG-UQAM (2020). Avec plus de 5 ans d'expérience en ventes et marketing, il porte un intérêt particulier au branding et à la satisfaction clients. Chez les entreprises pour lesquelles il a travaillées, il a mis en place des stratégies visant à se démarquer de la concurrence.
Rodney a rejoint la Direction Principale de la Gestion des fondations technologiques chez Desjardins en tant que « Chargé de Livraison de projets ». Il assure un rôle clé dans l'analyse et les suivis des demandes de contribution, également l'arrimage entre les équipes de livraison. Parallèlement,il travaille sur des plans de développement touristique pour son pays d'origine, Haïti.
Rodney s'adonne au soccer et à la musique. Il aime voyager et découvrir de nouvelles cultures.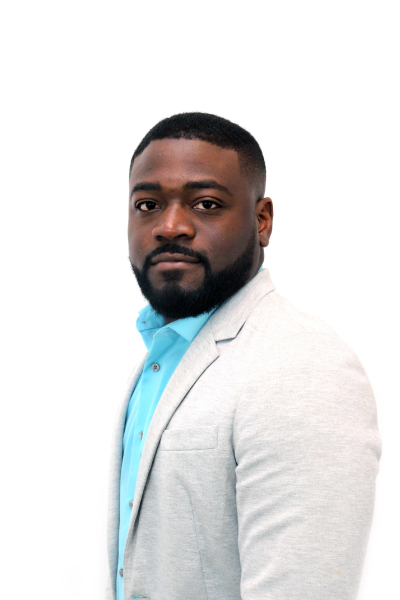 Rodiny Chery
MSC
Rodiny is passionate about operations management and customer relations. In 2012, he acquired a bachelor's degree in Business Administration, specializing in Marketing, from the University of Quebec at Trois-Rivières. He also holds a master's degree in Operations Management from HEC Montreal.
Rodiny currently works as a Project Manager for Garland Canada. He is responsible for business development in the Montreal region and manages building envelope projects. On the personal side, Rodiny describes himself as a bon vivant who enjoys traveling to discover new cultures and he is a soccer lover.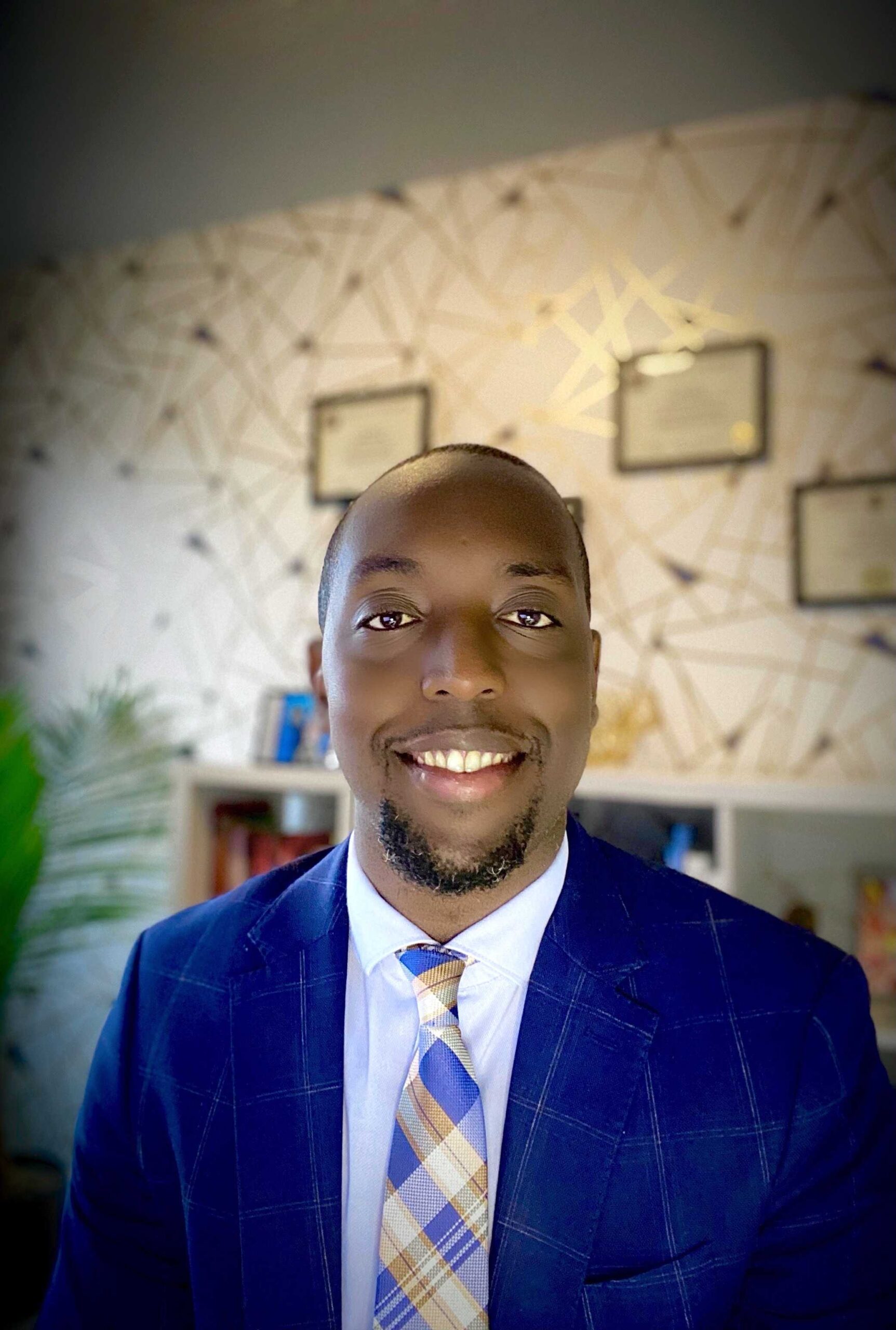 Axel Ndayisaba
MBA
Axel is currently employed as a lead trade negotiator and executive at a Federal Government Department. He has over 10 years of experience in international relations, trade negotiations, and business risk management programs. He was a key member of Canada's trade negotiation team for the Canada United States Mexico Agreement, and is currently leading negotiations with Mercosur (Brazil, Argentina, Uruguay, Paraguay), India, Indonesia, the Association of South East Nations (ASEAN) and the potential expansion of the Comprehensive and Progressive Trans-Pacific Partnership (CPTPP).
Axel holds a Bachelor of Science (BSc.) from the University of Ottawa and a Master of Business Administration (M.B.A) from Carleton University. Axel is passionate about community engagement, especially efforts focused on at risk youth in underserved communities, as well as increasing literacy and leadership development.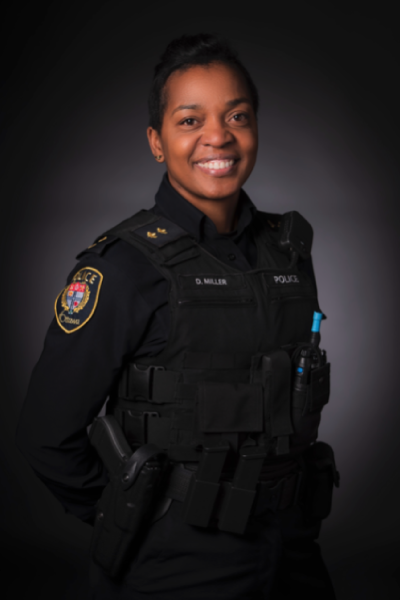 Debbie Miller
Inspector
Inspector Debbie Miller began her career in the spotlight by being one of the first five black female officers ever hired by the Ottawa Police Service in 1994. This distinction would be one of many in her 28-year career. Debbie is known for her ability to seize opportunities to advocate, mentor and empower the next generation of leaders. She does not wait for a seat at the table; rather, she builds the table and invites those who need and should be at the table. Debbie has used her platform to open doors to communities that have never regarded a career in policing as an option. She was instrumental in modernizing the Constable Selection hiring process by streamlining it, which included leading an extensive review, and identifying and eliminating longstanding systemic barriers. These steps along with building and nurturing community partnerships have enabled the Ottawa Police to advance its commitment to having a police service that is truly reflective of the community it so proudly serves.
Inspector Debbie Miller has been recognized for her service through numerous awards including most recently the distinction of being Canada's 100 Black Women to watch in 2020, by Canada's International Black Women Event (CIBWE). This is the biggest platform to showcase and celebrate Black women in Canada: their achievements, their strives, their purpose and breakthroughs. As an Award recipient of the 2019 Member of Order of Merit of the Police forces (M.O.M.) , award. Debbie continues to use her platform to inspire and challenge us to face hard truths, systems and structures that need tearing down so we can build collaboratively with all key stakeholders at the table.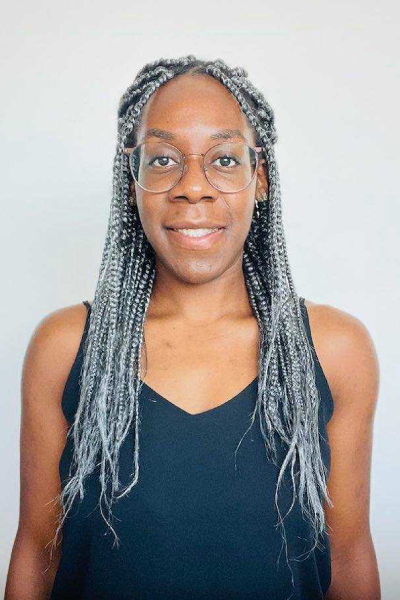 Andrea Nwosu
Epidemiologist
Andrea Nwosu is currently a field epidemiologist with the Public Health Agency of Canada (PHAC). She has been working at the PHAC since 2014 as an epidemiologist with the FluWatch team where she has focused on building and maintaining Canada's national flu surveillance system. Over the past year, Andrea has been supporting the PHAC's COVID-19 response work in various roles.
Andrea completed her epidemiology training at the University of Guelph where she focused on using spatial epidemiology techniques to understand the spread of zoonotic pathogens in Southern Ontario. She also has a graduate diploma in Population Health Risk Assessment and Management and a BHSc in Health Sciences from the University of Ottawa.
Originally from Ottawa, Andrea relocated to Victoria, British Columbia in September 2021 to complete her field epidemiology training with the Vancouver Island Health Authority. As a big believer in the importance and power of community, Andrea is excited for the opportunity to share, connect and form lasting relationships through the Black ladders mentorship program.
Andrea is a hiking and running enthusiast who also enjoys visiting the best desserts places in town. In her spare time, in additional to enjoying various outdoor activities, Andrea likes to learn American sign Language, journal and spend quality time with her friends and family.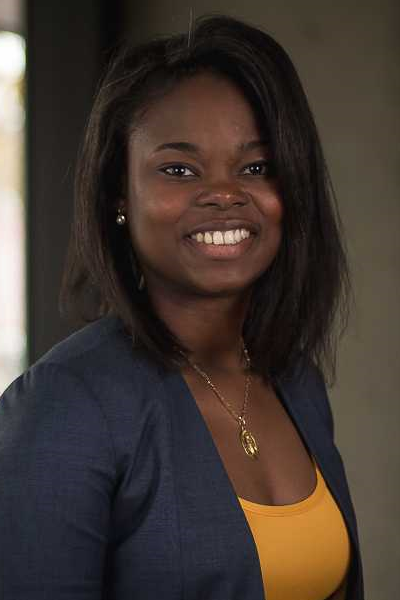 Christelle Montes
Conseillère en Audit
Après avoir terminé mon secondaire en Haïti, je suis rentrée au Canada pour effectuer un baccalauréat en économie et finance à l'UQAM (2004 à 2008). Par la suite, j'ai travaillé en recouvrement, formation/coaching et aux services bancaires courants par téléphone.
En 2012, je suis retournée sur les bancs de l'université pour compléter un certificat d'accès à profession comptable, et un DESS en comptabilité publique pour ultimement devenir CPA — auditeur aux HEC Montréal. J'ai travaillé pour un cabinet comptable dans le lequel je gérais les aspects financier et fiscal de particuliers et d'entreprises dans différents domaines.
Depuis 2018, je travaille chez le Vérificateur général du Québec en tant que conseillère en audit. Je participe à des mandats d'audit financier, et de performance axée sur les technologies de l'information. De plus, je suis des cours au DESS en « Gouvernance, Audit et Sécurité des Technologies de l'Information » à l'université de Sherbrooke. Idéalement, je veux ajouter les certifications « CISA » et « auditeur » à mon CV.
En dehors de mes heures de travail, j'aime bouger (jogging — yoga — faire de l'exercice en général) et passer du temps de qualité en famille et avec des amis.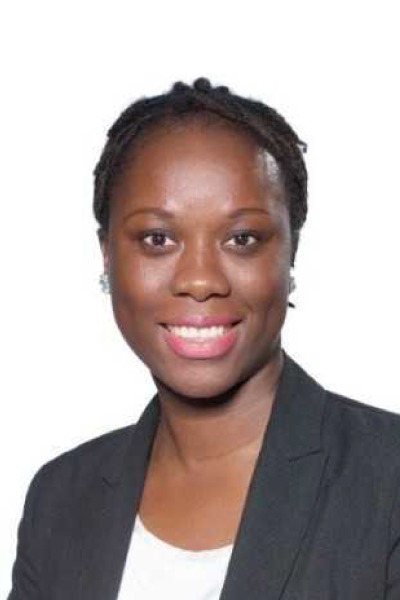 Astou Mbodj
HR Executive
Astou Mbodj is a Human Resources Executive currently working as a Corporate Director of HR in a Global Leading Company of the Foodservice industry. She has over 15 years of experience in human resources management within the aerospace, banking, and public sectors, in Canada, the United States and Europe.
With a strong background in talent management and talent acquisition, Astou works with leaders to develop inclusive HR strategies to attract, retain and develop employees. She holds a Bachelor of Business Administration, and a Master's degree in HR from La Sorbonne. She is a member in good standing of the Ordre des conseillers en ressources humaines et en relations industrielles agréés (CRHA).
Aware of the powerful benefits of mentoring for both the mentor and the mentee, and the strong relationships it helps create, Astou is ready to share her experience and knowledge with the community.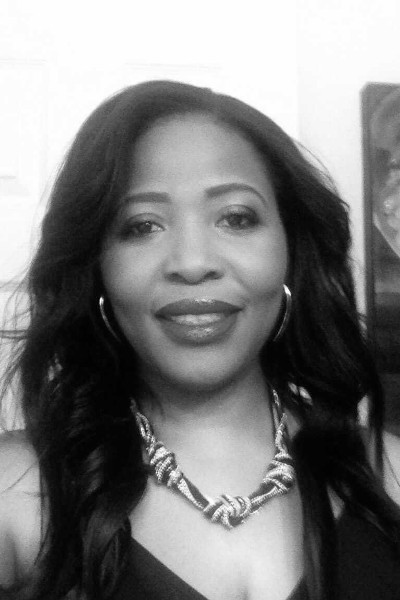 Dre. Nancy Paris
Registered Nurse
Dre Nancy Paris, est enseignante à temps partiel à l'université d'Ottawa, Faculté des sciences de la santé/École des sciences infirmières, Elle détient un baccalauréat en administration, un baccalauréat en sciences infirmières, une maîtrise en sciences infirmières et elle obtient son doctorat en psychiatrie légale en Infirmière à l'université d'Ottawa. Elle détient un certificat en réadaptation en santé sexuelle du BCIT. Et elle a plusieurs certificats (évaluation des risques de violence, conflit sur le lieu de travail, intervention non violente en cas de crise, démence gériatrique, etc.) Sa thèse de doctorat portait sur la façon dont les relations de genre affectent les soins infirmiers en milieu médico-légal. Dre Paris a une solide formation en santé mentale, elle est passionnée par le féminisme et les études de genre. Elle croit à l'égalité des chances et à la justice pour tous, peu importe votre couleur de peau, votre religion, votre sexe ou votre orientation sexuelle. Ses intérêts de recherche portent sur le genre, le racisme et les études queer.