About Us
We Provide Mentorship for Black Youth, Students, and Professionals.
Together, we're on a mission to empower our community.
Black Ladders is a group of Black men and women from various professional backgrounds, who want to use their knowledge and experience to help other Black people reach their full potential and succeed in their career. We want to make ourselves available and act as mentors to other Black people in Canada. Our goal is to connect experienced Black professionals from various fields to Black students and other Black professionals who are in the early stages of their career or study.
Below are some topics we can help with: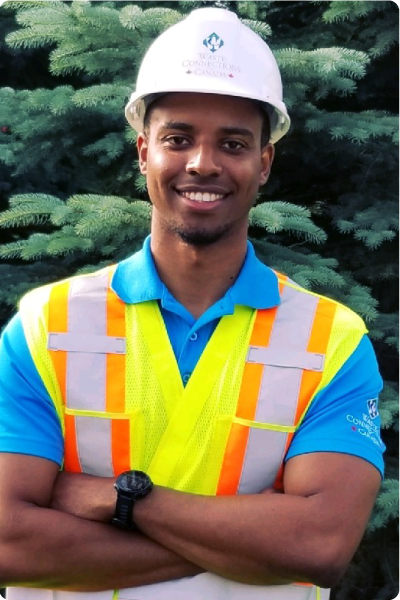 Marcelin Chaudry
Sales Engineer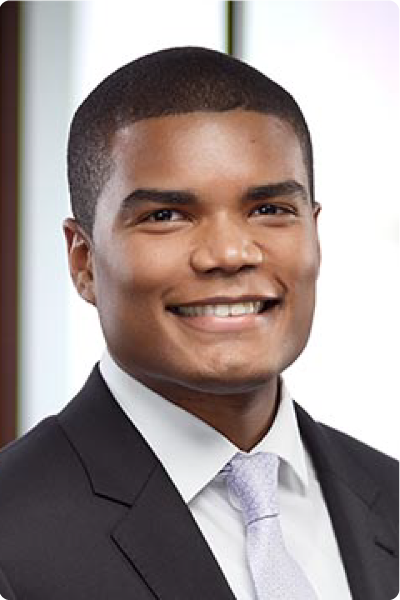 Marck-Olivier Cator
Corporate Lawyer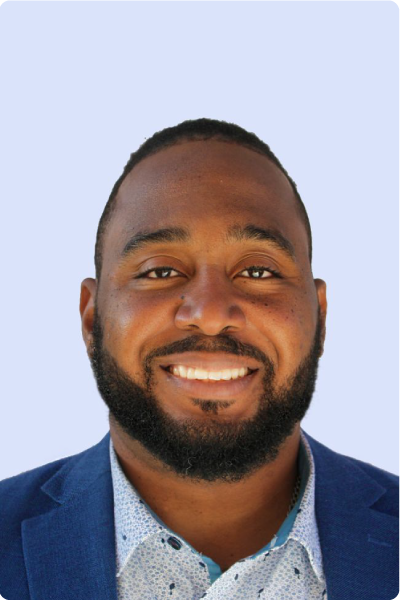 Carlens Faustin
Software Consultant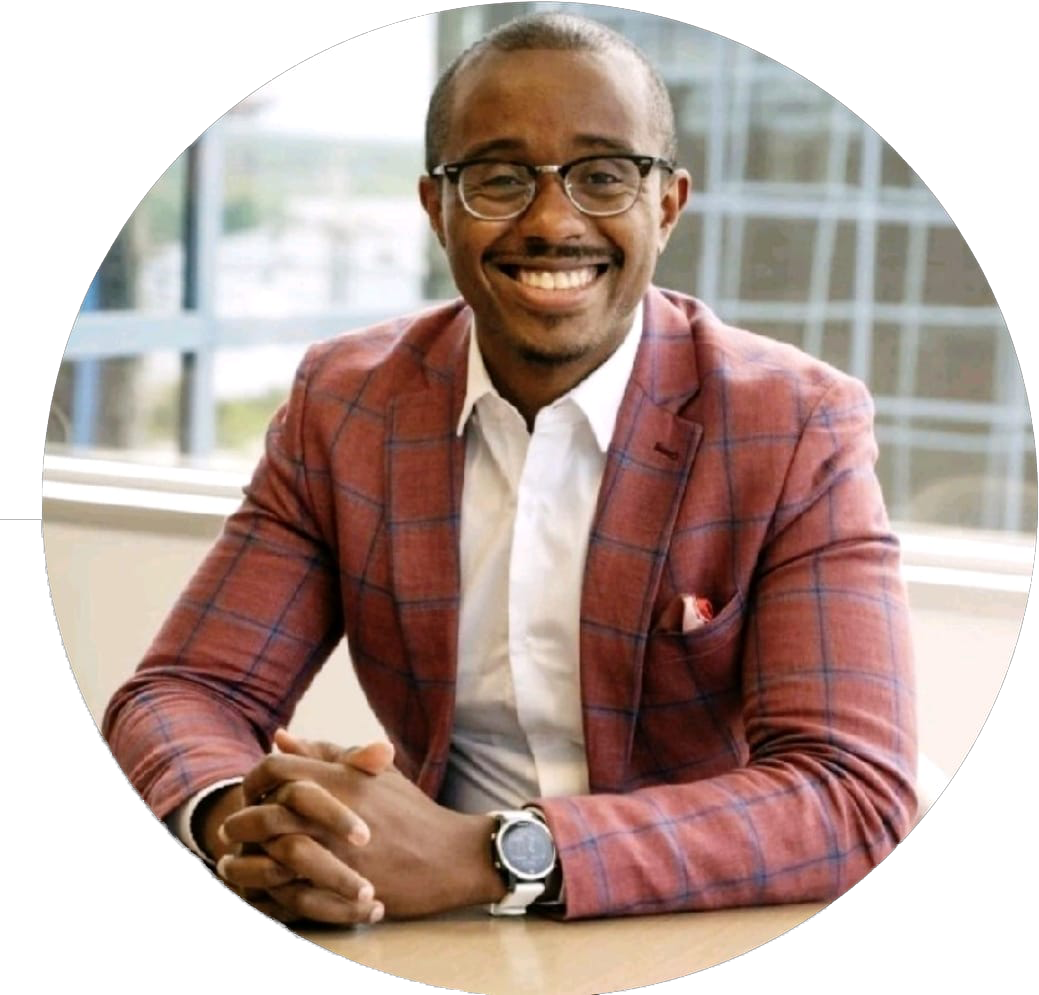 Kevin P. Petit-Frère
Finance Director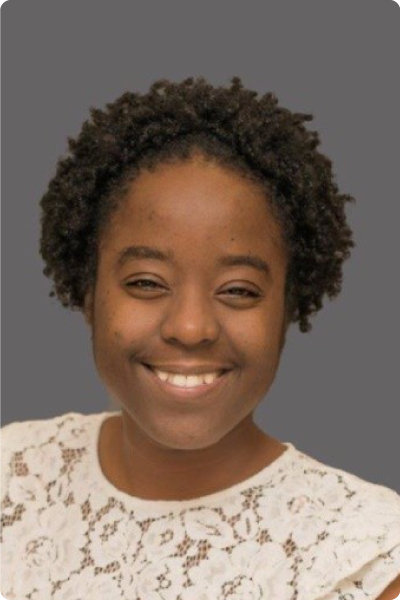 Eureka Toussaint
Human Resources Advisor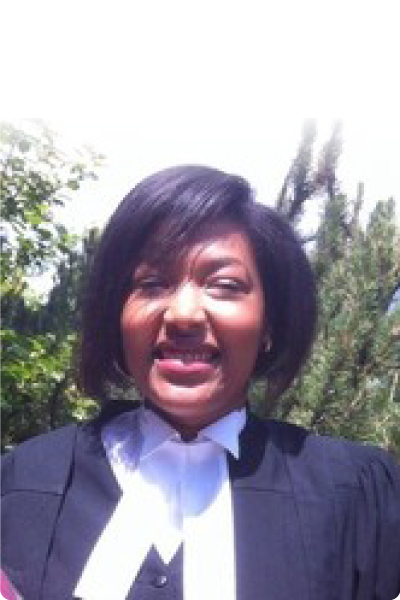 Amanda Blaise
Criminal and Family Lawyer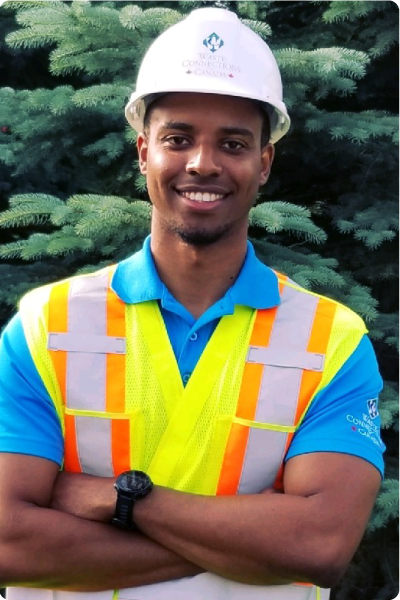 Marcelin Chaudry
Sales Engineer
Marcelin acquired a degree in Chemical Engineering from the University of Ottawa in 2010. Since then, he has developed a keen interest in actively participating in the revenue of the companies he worked for.
With more than 5 years of experience in Sales and Account Management, Marcelin has joined the Waste Connection Recycling and Disposal Facility where he is currently acting as a Sales Engineer. He is the sole responsible for the revenue of the Landfill, oversees the Gas Collection System, reports annually on the Greenhouse Gas from the facility and much more.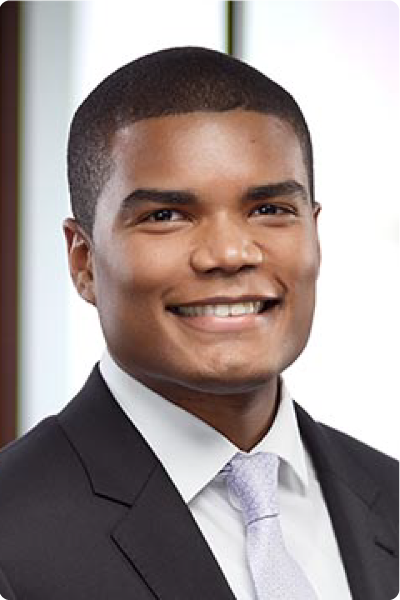 Marck-Oliver Cator
Corporate Lawyer
Marck-Olivier is Legal Counsel at Wealthsimple, where he focuses on corporate, commercial and regulatory work. He was previously an associate at Torys LLP's Toronto office, where he practised corporate, securities and commercial law, with a focus on mergers & acquisitions (both public and private) and capital markets transactions. His particular interest in the combination of business and law led him to pursue a Bachelor of Commerce (Finance) and a Juris Doctor at the University of Ottawa, which he completed in 2015 and 2018, respectively.
Throughout the years, Marck-Olivier has held various positions in the retail and service industry, as well as within several departments of the Government of Canada. He previously worked with the legal team at Zegal (formerly Dragon Law) in Hong Kong, China.
Marck-Olivier places high importance on community involvement; he delivered and facilitated financial literacy workshops to elementary and high school students through Junior Achievement Canada for over four years, and has acted as a mentor through Law in Action Within Schools (LAWS) for three years.
Marck-Olivier is (or likes to think that he is) an amateur photographer and is passionate about travel. He also enjoys watching and playing tennis.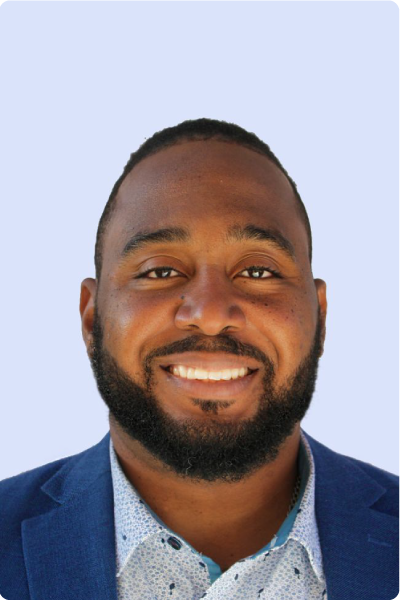 Carlens Faustin
Software Consultant
Carlens is a curious programmer with a strong passion for software development. He holds a Bachelor's in Computer Science and over 6 years of experience in the field, including extensive involvement in various aspects of software development.
He currently works as a consultant for the Government of Canada, as well as private companies based in the United States and in Canada, where he is responsible for the implementation, testing, deployment and maintenance of software systems based on client business requirements. In his spare time, Carlens enjoys cycling, swimming and traveling.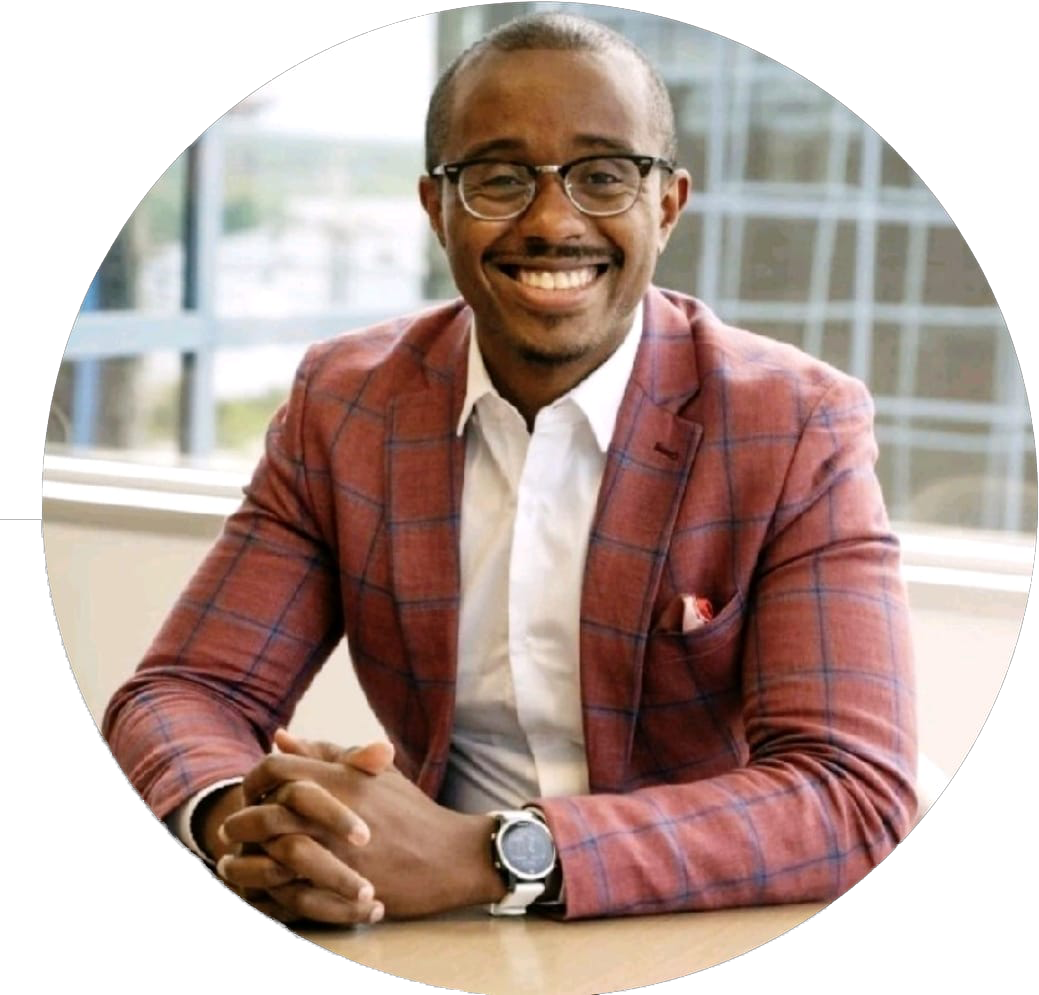 Kevin P. Petit-Frère
Finance Director
Kevin is currently the Director General of Finance and Corporate Planning at a Federal Government department. He has over 10 years of experience in finance including financial management, audit, financial reporting and financial advisory. He has also worked for one of the Big Four Accounting firms and various publicly listed Companies. He has expert-level knowledge of Canadian and international accounting standards as well as experience researching and dealing with complex accounting issues.
Kevin holds a Bachelor of Commerce (Honours) degree in accounting from the University of Ottawa and is a Chartered Professional Accountant (CPA). He is a part-time accounting and business professor at the University of Ottawa. He is also an instructor with the Chartered Professional Accountants of Ontario.
Besides his love for finance, Kevin has a passion for mentoring. He believes mentoring and teaching other Black youths are the best way to make long-lasting changes in the Black community.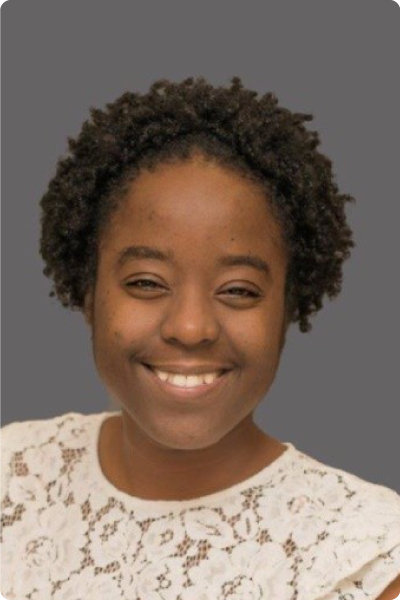 Eureka Toussaint
Human Resources Advisor
Eureka Toussaint graduated with undergraduate degree in Industrial Relations at the University of Montreal and has a Master degree in Project Management from the University du Québec en Outaouais. She is a Certified member of the Ordre des conseillers en ressources humaines et en relations industrielles agréés (CRHA) since 2010.
Eureka is also a PMI Certified Associate in Project Management and a Prosci Certified Change Practitioner since 2019. She has more than 7 years of work experience in Human Resources Management. She joined the Government of Canada in 2019 as an HR Advisor for executives' learning and development. She values work-life balance and enjoys everything related to music and dance, DIY, cooking and traveling.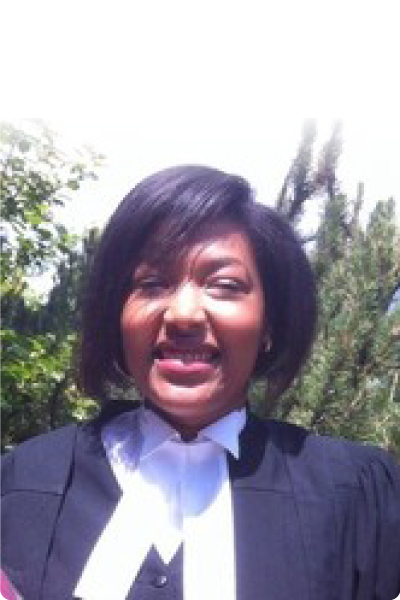 Amanda Blaise
Criminal and Family Lawyer
Amanda has been a hybrid duty counsel with the Ontario provincial government for over 5 years. She practises in Criminal and Family law. She advocates for low income and marginalized Ontarians daily. Amanda offers legal services in both English and French. She has appeared in front of the Superior Court of Justice and the Ontario Court of Justice.
Amanda obtained her undergraduate degree in Development and Globalization with a minor in Business Administration from the University of Ottawa. Following which, she attended the University of Ottawa Faculty of Law and obtained her Juris Doctor(J.D.).
In her spare time, she enjoys traveling, cooking and spending time with her family.
Frequently Asked Questions
Can I be mentored in French?
Yes. Black Ladders places great importance on making the mentorship program available to French speakers and has a team of French-speaking mentors in a variety of areas.
Are there any costs associated with joining the mentorship program as a mentee?
No. You will not be expected to incur any costs or expenses to benefit from the program.
Is there a minimum age to join the program as a mentee?
Yes. The mentorship program is available to mentees who are 16 years of age or older.
Where is the mentorship program offered?
Currently, the mentorship program is only available to residents of Ontario and Québec.